"Give the customers what they want, when and where they want it."
— Joe C. Thompson Jr.
7-Eleven Founder
Who We Are
We strive to be the first choice for convenience for our customers – anytime, anywhere. To do that, we make our customers' day a little more awesome by delivering fast, personalized convenience – when, where, and how they want it.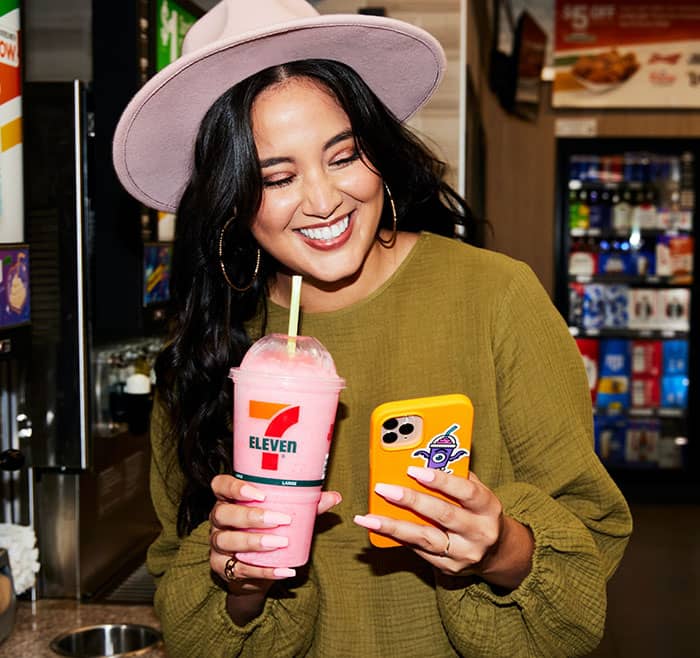 How We Work
To lead, we serve. 7-Eleven has always been about serving the needs of others – which is why customer obsession and servant leadership is at the core of everything we do. We live by our Values and Leadership Principles so we can best serve our customers, our stores, our Franchisees, and our communities – every single day.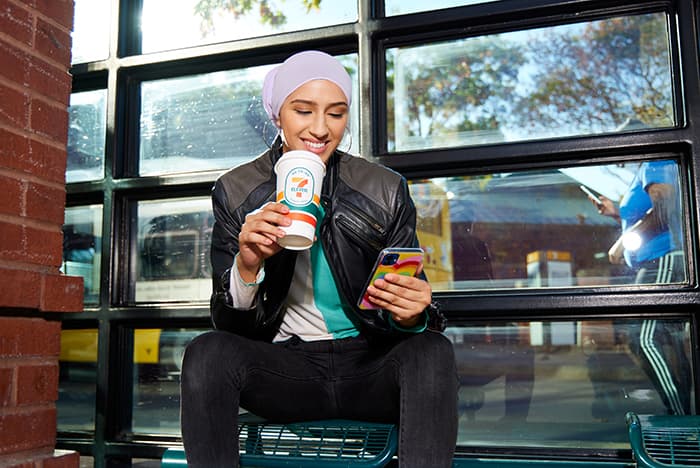 A Growing Family of Brands
As the world's first convenience store, our top priority has always been to give customers the most convenient experience possible to consistently meet their needs. 7-Eleven aims to be a one-stop shop for consumers – a place people can always rely on to deliver what they want, when, where, and how they want it. This goal continues to shape 7-Eleven's ethos, driving 7-Eleven's expansion into operating Speedway®, Stripes®, Laredo Taco Company®, and Raise the Roost® Chicken and Biscuits, with locations, as well as proprietary products and services including 7NOW®, 7Rewards®, Speedy Rewards®, and 7–Eleven Fleet™, throughout the U.S.
International Presence
Asia

Thailand

South Korea

China

Philippines

Malaysia

Singapore

Vietnam

Cambodia

Macau

Japan

India

Israel
North America

United States

Canada

Mexico
Arizona

California

Colorado

Connecticut

District of Columbia

Delaware

Florida

Illinois

Indiana

Massachusetts

Maryland

Maine

Michigan

Missouri

North Carolina

New Hampshire

New Jersey

Nevada

New York

Ohio

Oregon

Pennsylvania

Rhode Island

South Carolina

Texas

Utah

Virginia

Vermont

Washington

West Virginia
Commitment to Community
We are proud to work with a variety of national and community organizations to provide relief where it's needed most.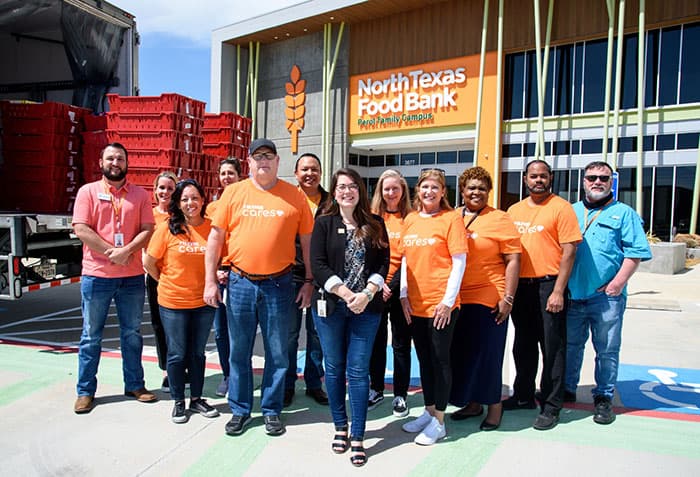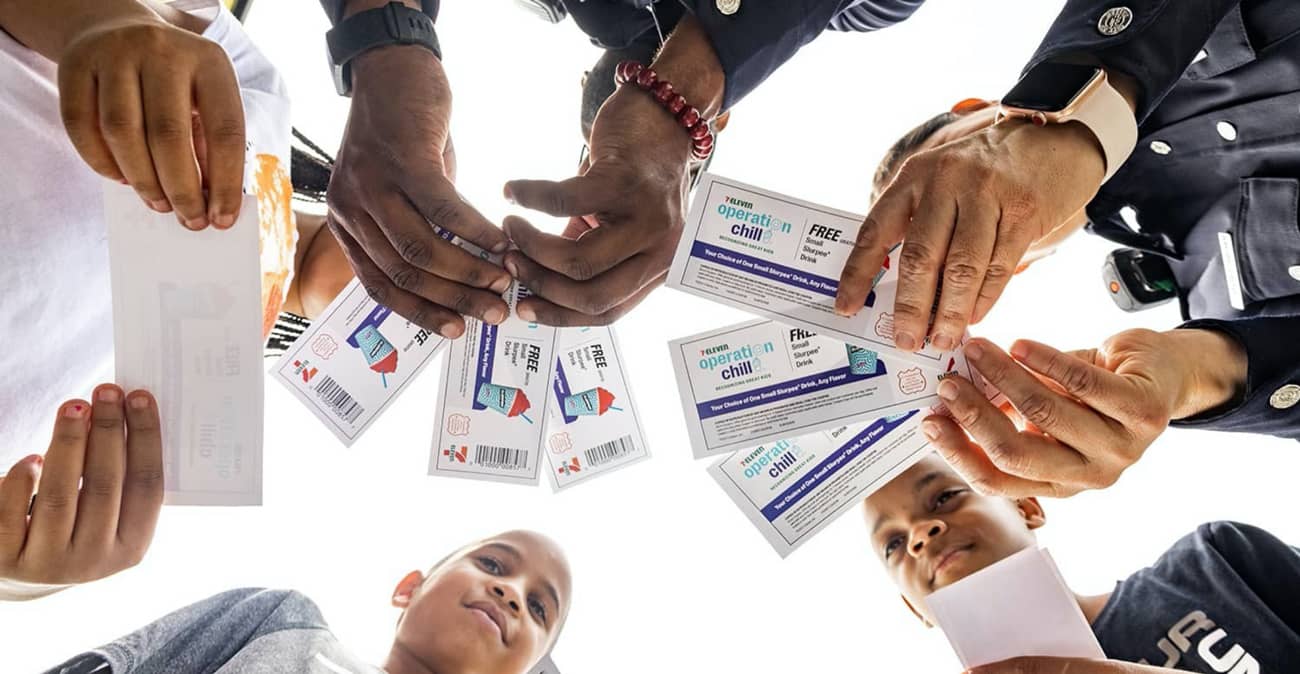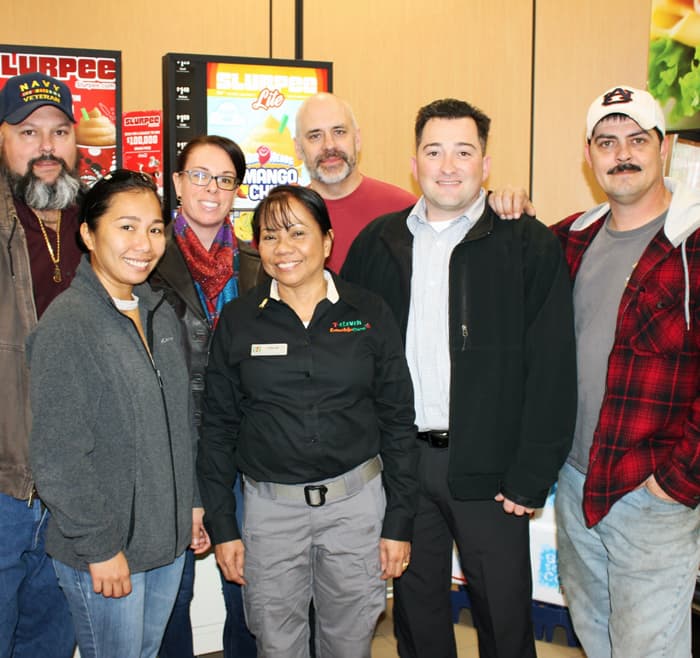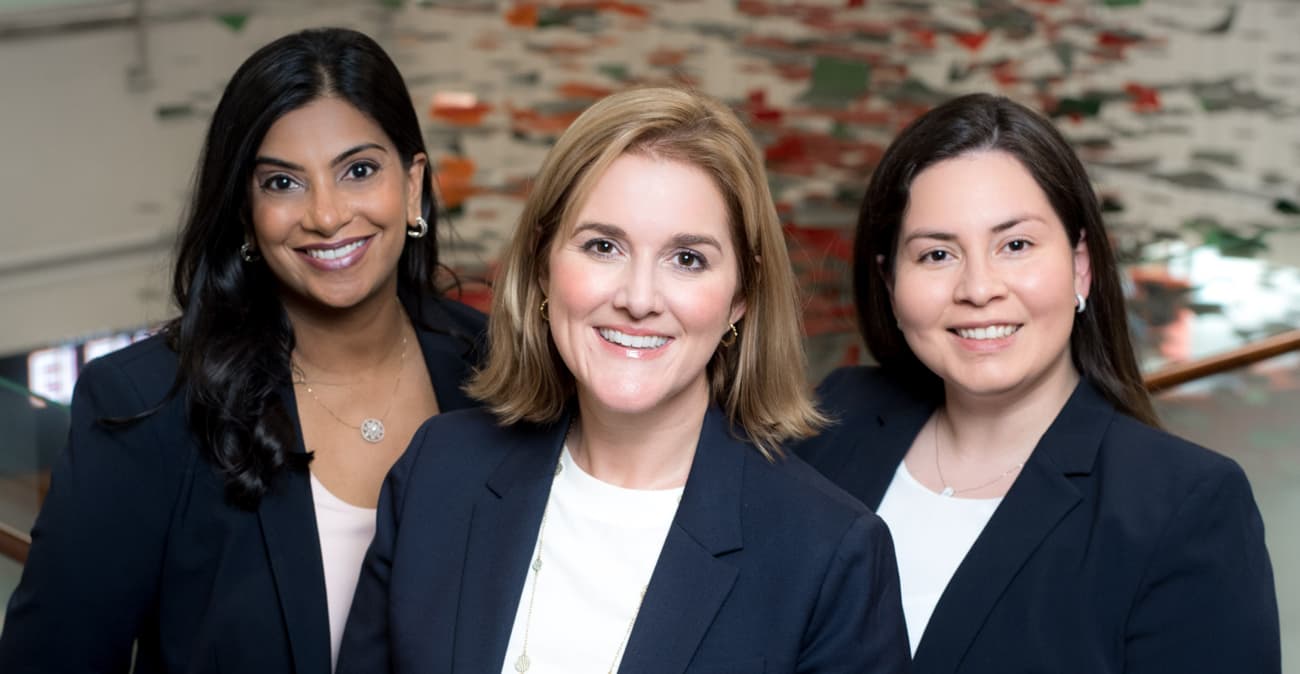 Recent Awards
Effie Awards, Gold
7‑Eleven, Inc. took home Gold in the retail category for the 2022 Effie Awards for its "Take it to Eleven" campaign. Known by advertisers and agencies globally as the pre-eminent award in the industry, the Effie Awards recognizes any and all forms of marketing that contribute to a brand's success.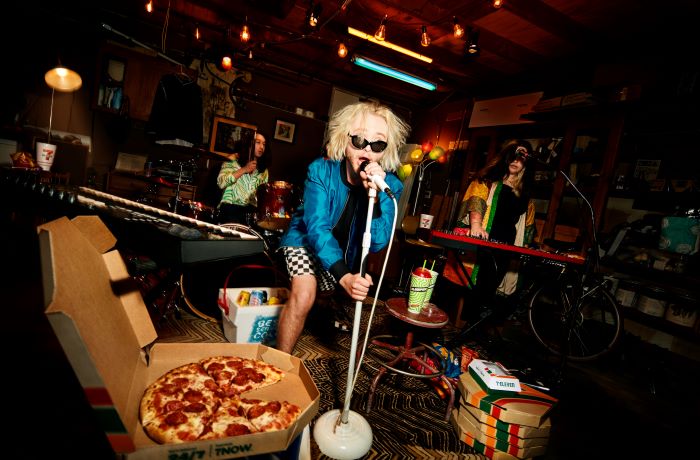 D CEO Magazine Mergers & Acquisitions Award
7‑Eleven, Inc.'s acquisition of 3,900 Speedway stores was recognized by D CEO magazine as one of the region's top transactions in the publication's $1 billion+ Deal of the Year category for its 2022 Mergers and Acquisitions Awards.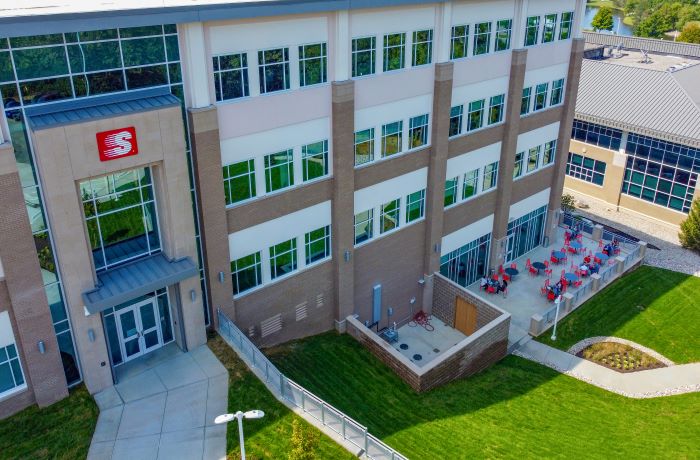 2022 SABRE In2 Awards' Best Use of Gamification/User-Generated Contests
The In2 SABREs recognize superior achievement in branding, reputation and engagement. The awards showcase organizations' ability to navigate — and thrive — in an increasingly complex and fast-moving world. In2 is a short form for insight and innovation, two qualities that are in greater demand than ever before and critical in helping brands form meaningful connections with their audiences amid a rapidly-changing landscape. 7‑Eleven's Gamers' Paradise took home the in2 Award in the category of Best Use of Gamification/User-Generated Contests.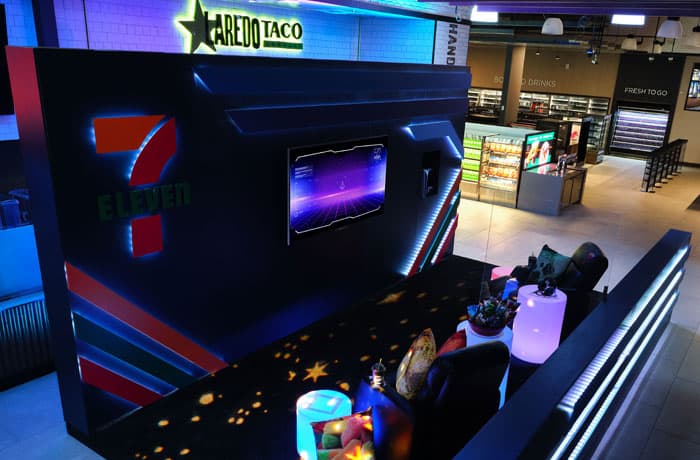 Modern Retail Awards' Best Digital Transformation
The Modern Retail Awards honor the retailers that powered through the changes and uncertainty brought about in 2021. 7‑Eleven was recognized for its ability to provide frictionless experiences such as mobile checkout, a digital wallet and 7NOW Delivery.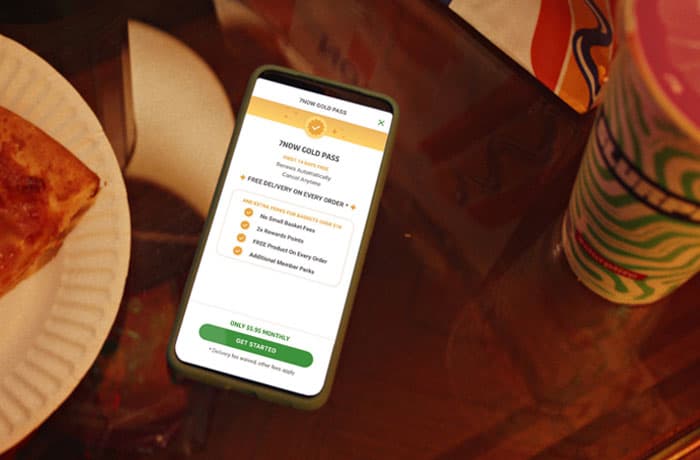 ANA Multicultural Excellence Award
7‑Eleven's "Take It To Eleven" campaign was selected as a winner in the cross-cultural campaigns category.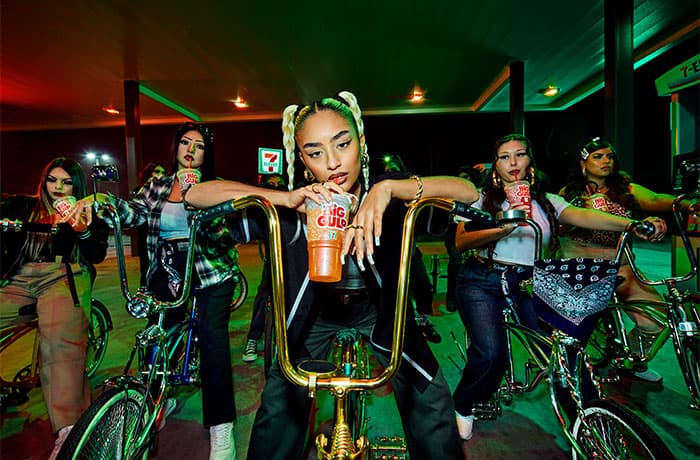 D CEO and Dallas Innovates' The Innovation Awards
The Innovation Awards, presented by Dallas Innovates and D CEO, honors trailblazing North Texas individuals and companies who are shaping the future of their industries. 7‑Eleven was recognized as the 2022 Innovation in Marketing winner following a year of creative campaigns that engaged and rewarded customers.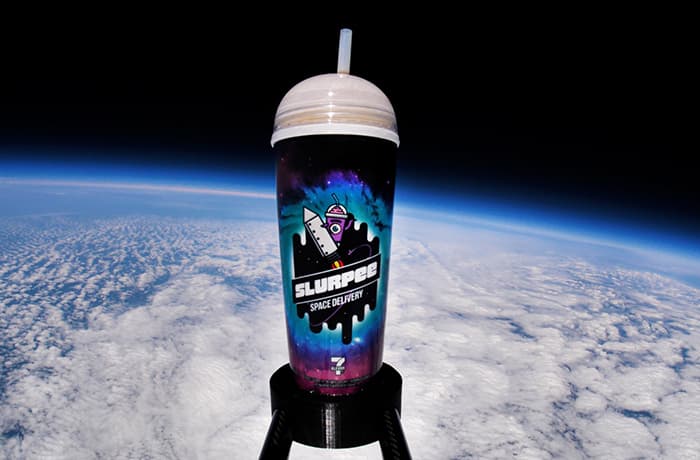 Entrepreneur's Franchise 500
The Franchise 500 list aims to highlight the industry's top chains that have displayed resiliency and exceptional performance in five categories - cost & fees, size & growth, support, brand strength, and financial strength and stability. 7‑Eleven placed #18 on the list, receiving the highest placement of any C‑Store in 2023.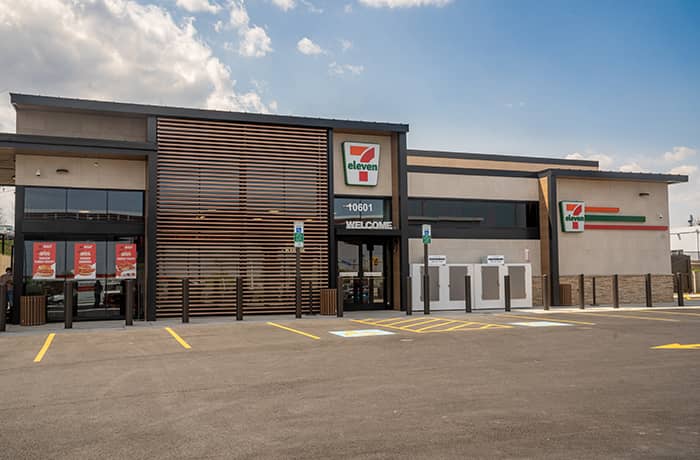 Convenience Store News' Top 100 C-Store Chains
This annual list compiles the industry's top performing chains throughout the year and acts as a tool that highlights trends in the industry. As the largest chain in the C‑Store industry, 7‑Eleven continued to lead in 2022. 7‑Eleven also earned the number one spot in 2019 and 2020.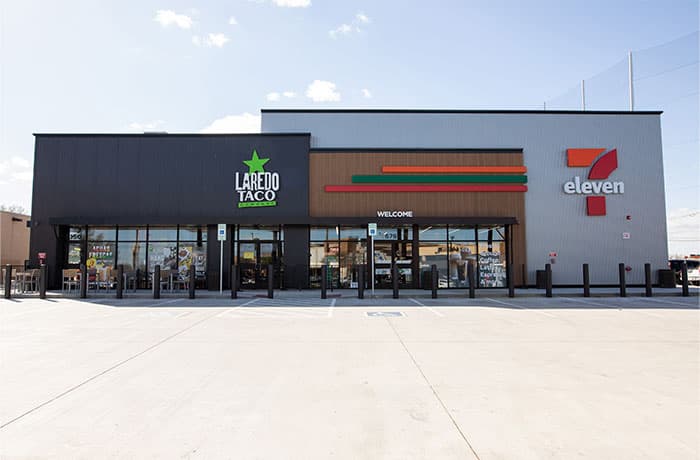 #1 of CSP's Top 202 Growth Chains
CSP's 2022 Top 202 Growth Chains list details the largest chains in the convenience store industry and the biggest M&A stories of the past year. 7‑Eleven held on to its number one spot from 2021 due to its exponential growth, including the company's recent Speedway acquisition.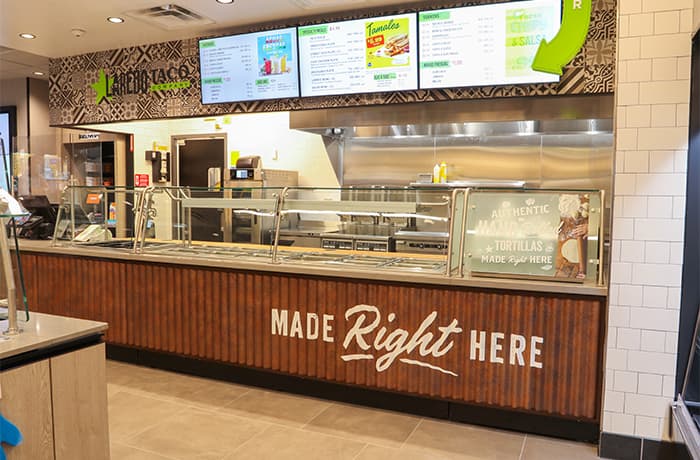 Previous
Next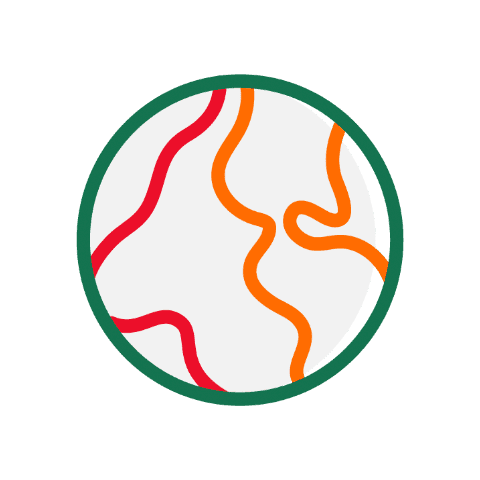 7-ELEVEN FUN FACTS
83,000 Stores Globally in 19 Countries & Regions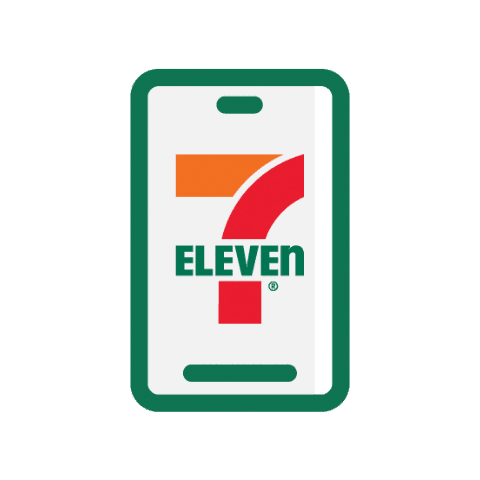 7-ELEVEN FUN FACTS
Mobile Checkout at More Than 3,000 Stores
7-ELEVEN FUN FACTS
7NOW® Delivery Available Throughout the U.S. and Canada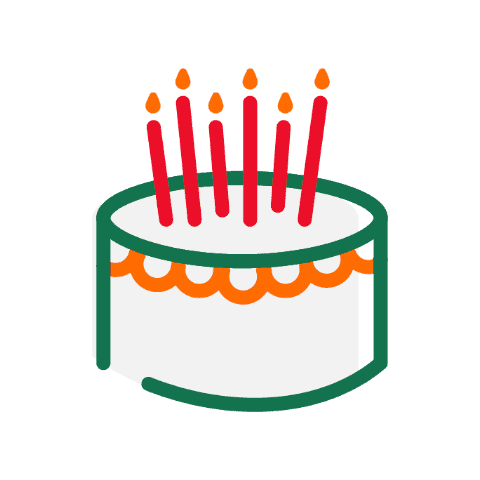 7-ELEVEN FUN FACTS
7-Eleven is 95 Years Young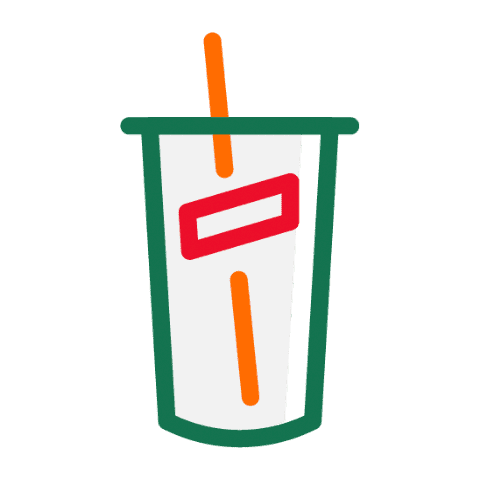 7-ELEVEN FUN FACTS
First Self-Serve Soda Fountain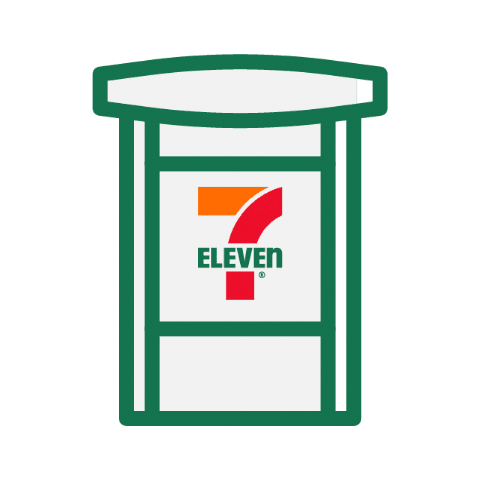 7-ELEVEN FUN FACTS
First Convenience Store to Sell Gas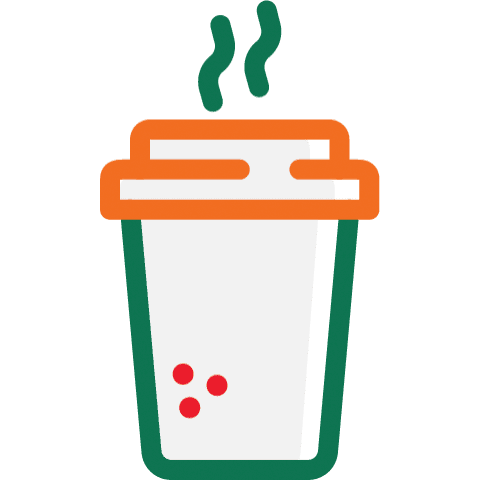 7-ELEVEN FUN FACTS
First to Sell Fresh Coffee in To-Go Cups
Previous
Next